Turnkey Venue ● Modern Amenities ● Incredible Value ● Conveniently Located
Parties & Private Events
Green Acres Event Center
Searching for the perfect venue for social events you have coming up? Green Acres is the perfect location for any type of gathering. Whether you need a birthday party venue or a place to throw a lovely garden party, you will not be disappointed in our location. From our gorgeous restored arches in the breathtaking barn to our fantastic amenities, your expectations will be met and exceeded.
Perfect Party Venue
---
Our outdoor area is perfectly blissful and located next to Staring Lake Park in Eden Prairie, and both our lower and upper barn levels have been restored to perfection. We have kept the charm and architectural beauty that was present back in 1942 when the barn was built while also adding amenities and tech equipment that are necessary in today's world. Here at Green Acres, you can expect fully functioning modern restroom facilities, audiovisual equipment, A/C, WIFI, projectors, and anything else you would need to throw the event of the year. We also have ample on-site parking!
Delicious Food
---
In addition to having fantastic accommodations, one accommodation our previous clients have loved is the variety of caterers we recommend who will take care of your food and service needs. We know planning events can be stressful, and that's why we have tried to think of everything you might need to throw a successful event – including the food. All of our caterers provide fantastic and unique menus along with excellent service. On top of having fantastic food recommendations, we also have a venue manager who will take care of you every step of the way. No need to worry if you have everything covered, the venue manager will check in with you periodically and ensure that you have all your questions answered and have everything ready for your event.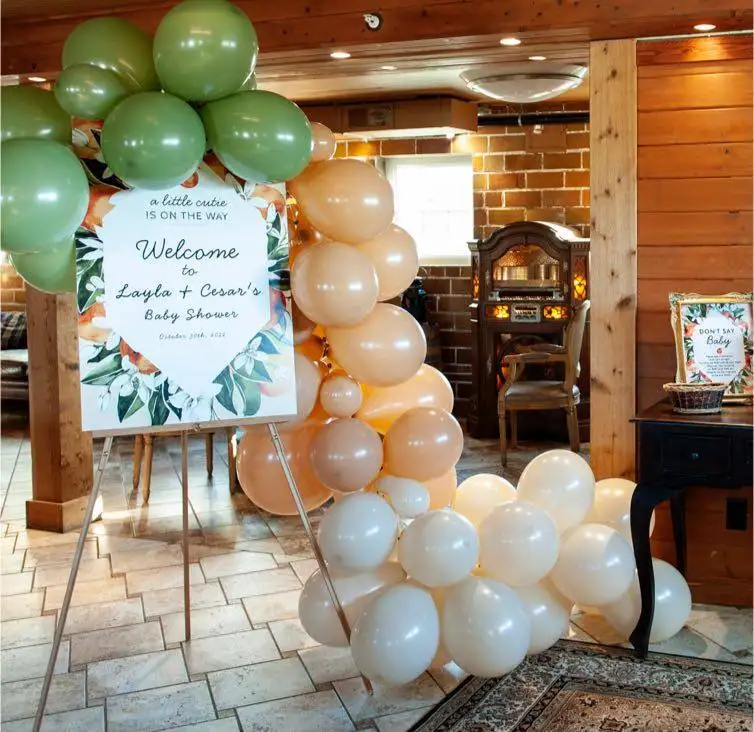 Time To Celebrate
---
No matter your reason for wanting to celebrate, Green Acres will help make your celebration great. Our historic venue will charm and amaze your guests, and our top-notch facilities will ensure that your entire group has a time to remember. If you are interested in throwing your next social event at Green Acres Event Center, inquire today online or over the phone at 952-942-5220 . We are more than happy to answer any and all questions and can't wait to help you to throw an unforgettable event.